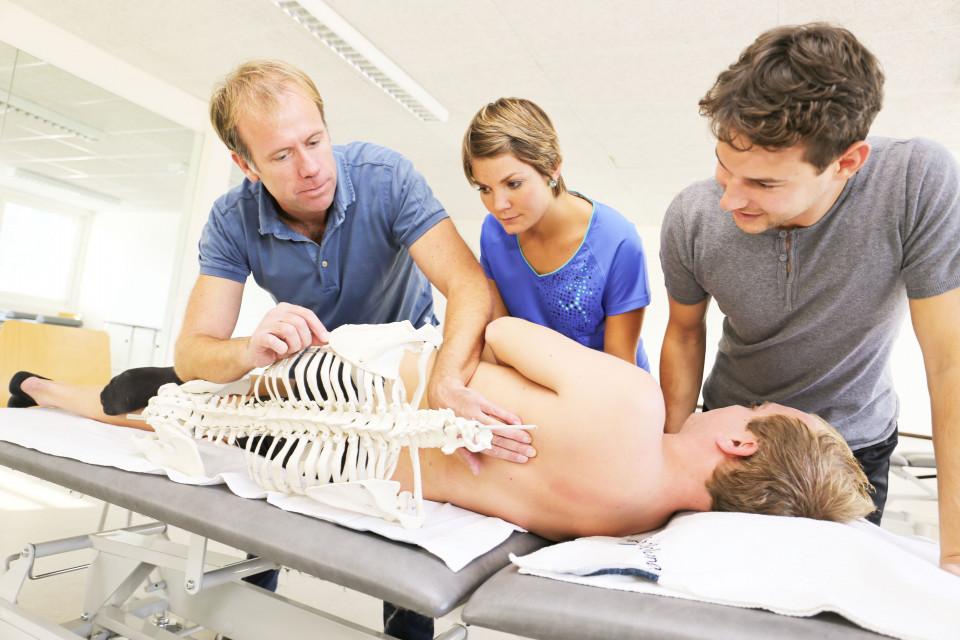 THIM Die Internationale Hochschule für Physiotherapie
The University of Applied Sciences Southeastern Switzerland (SUPSI) and THIM - The International School of Physiotherapy share a joint research laboratory. The laboratory includes an international research network and staff with broad expertise in movement and rehabilitation sciences, as well as good resources for human research and a high quality infrastructure.
The research department, with a focus on prevention and rehabilitation, as well as in innovation and technology, aims to advance applied physiotherapy with a focus in the areas of neurorehabilitation, biomechanics, pain, thermotherapy, skin, and exercise and sports rehabilitation. Current ongoing projects are investigating the effects of cooling on physiological performance and recovery, the use of virtual reality in neurorehabilitation, the effectiveness of slackline training in physical therapy, and the efficacy of transdermal applications in rehabilitation, among others.
With the help of the research results, we also have the opportunity to offer our students an education that is always on the cutting edge and applies the results from science in practice.
THIM Die Internationale Hochschule für Physiotherapie
Weststrasse 8
7302 Landquart
Switzerland
Phone +41 81 300 01 70
www.physioschule.ch, info@physioschule.ch
Events