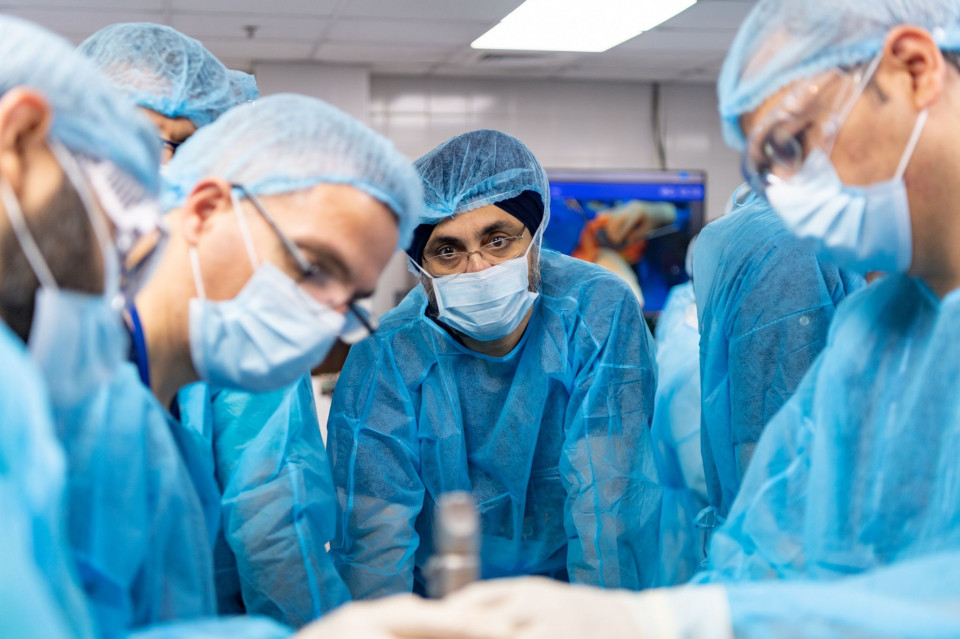 AO Education Institute
The AO Education Institute (AO EI) supports the mission of the AO by providing excellent educational opportunities for surgeons and OR staff from around the world. Meanwhile, virtual education concepts are increasingly being offered in addition to effective physical courses.
Our network consists of over 215'000 healthcare professionals and experts who strive to optimize their skills and share the AO's mission: Promoting excellence in the care and treatment of patients with trauma and musculoskeletal disorders. The AO EI has the right fit for all career stages.
Development is the key word for the AO EI. It encompasses everything from creating competency-based educational programs for all clinical areas of the AO, to fostering a global network of world-class clinical educators (faculty), to providing learning support through the delivery of print and online materials.
AO Education Institute
Stettbachstrasse 6
8600 Dübendorf
Switzerland
Phone +41 44 200 24 20
www.aofoundation.org/what-we-do/education